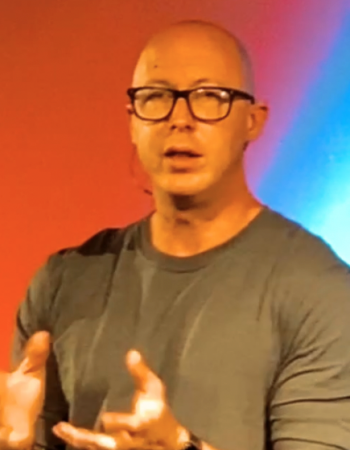 Senior Pastor
205-451-5822
Hello. It's great to meet you!  My name is Shawn. I was born and raised in Birmingham, Alabama and attended school in Birmingham until college, where I attended and graduated from Mississippi State University.
I loved music from an early age and spent many years playing music professionally, touring around the United States and recording music with some very talented musicians. It was while I was involved in music that I accepted Jesus as my Lord and Savior and repented of the life style I was involved in. Soon afterwards, I led my wife to the Lord and we started attending a new Calvary Chapel in Kernersville, North Carolina.
At that time I made a commitment to God that whenever the Lord opened a door, I would step through. It wasn't long before the Lord started opening doors of ministry and I began leading the media team, co-leading the worship team, serving as a deacon, then an elder and soon going on staff as the Assisting Pastor, and operating a Calvary Chapel Bible College extension campus.
In 2010, I, my wife, Christy, and my two children, Nathaniel and Joshua answered God's call to plant a Calvary Chapel in Birmingham, Alabama. I began the work by leading Bible studies in our home. The fellowship soon outgrew the home and we moved into a small space in downtown Birmingham. A half year later, we relocated to a larger facility a few miles away in Homewood, Alabama. The time came that we outgrew that building and so now we are in a larger building in Pelham, Alabama. I hope you will be our guest at Calvary Chapel Birmingham. When you come, I would love to personally greet you and welcome you into our family. Service is at 10:00 AM on Sundays and 7:00 PM on Wednesdays. We look forward to meeting you!