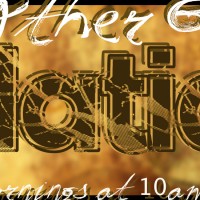 June 5, 2020
Galatians 3
Shawn Bumpers
Important Chapters of the New Testament
Introduction
V1
Galatians 3:1 NET
You foolish Galatians! Who has cast a spell on you? Before your eyes Jesus Christ was vividly portrayed as crucified!
Galatians 3:24 NKJV
Therefore the law was our tutor to bring us to Christ, that we might be justified by faith.
V2
2 Corinthians 5:5 NKJV
Now He who has prepared us for this very thing is God, who also has given us the Spirit as a guarantee.
Acts 2:38 NKJV
Then Peter said to them, "Repent, and let every one of you be baptized in the name of Jesus Christ for the remission of sins; and you shall receive the gift of the Holy Spirit.
V3
V4-5
V6-9
V10-14
Deuteronomy 27:26 NKJV
'Cursed is the one who does not confirm all the words of this law.'
Habakkuk 2:4 NKJV
"Behold the proud,
James 2:10 ESV
For whoever keeps the whole law but fails in one point has become guilty of all of it.
V13-14
Deuteronomy 21:23 NKJV
his body shall not remain overnight on the tree, but you shall surely bury him that day, so that you do not defile the land which the Lord your God is giving you as an inheritance; for he who is hanged is accursed of God.
V15
Numbers 23:19 ESV
God is not man, that he should lie,
V16
Genesis 22:18 NKJV
In your seed all the nations of the earth shall be blessed, because you have obeyed My voice."
John 8:56 NKJV
Your father Abraham rejoiced to see My day, and he saw it and was glad."
V17-18
Hebrews 9:16–17 ESV
For where a will is involved, the death of the one who made it must be established. For a will takes effect only at death, since it is not in force as long as the one who made it is alive.
V19-20
John 1:17 ESV
For the law was given through Moses; grace and truth came through Jesus Christ.
V21-22
Romans 8:3 NKJV
For what the law could not do in that it was weak through the flesh, God did by sending His own Son in the likeness of sinful flesh, on account of sin: He condemned sin in the flesh,
Ezekiel 18:20 NKJV
The soul who sins shall die. The son shall not bear the guilt of the father, nor the father bear the guilt of the son. The righteousness of the righteous shall be upon himself, and the wickedness of the wicked shall be upon himself.
Romans 3:10 NKJV
As it is written:
"There is none righteous, no, not one;
Romans 3:23 NKJV
for all have sinned and fall short of the glory of God,
V23-25
Isaiah 64:6 NKJV
But we are all like an unclean thing,

V26-28
Exodus 4:22 NKJV
Then you shall say to Pharaoh, 'Thus says the Lord: "Israel is My son, My firstborn.
V29
1 Corinthians 10:31 NKJV
Therefore, whether you eat or drink, or whatever you do, do all to the glory of God.
1 Corinthians 10:23 ESV
"All things are lawful," but not all things are helpful. "All things are lawful," but not all things build up.
Colossians 4:5 NKJV
Walk in wisdom toward those who are outside, redeeming the time.
Hebrews 12:1 ESV
Therefore, since we are surrounded by so great a cloud of witnesses, let us also lay aside every weight, and sin which clings so closely, and let us run with endurance the race that is set before us,